Please JOIN
WVASHRAE
for our
2022 WV High Performance Building Day (HPBD)
Monday, August 22, 2022
8:00 AM – 4:00 PM EDT

This event is In-person with a Virtual Attendance Option. In-Person Attendees will receive lunch


This year the WV High Performance Building Day (HPBD) will be focused on how to comply with the ASHRAE 90.1-2013® Commercial Building Energy Code. This code was adopted by WV Legislators and the Fire Marshall with an effective date of August 1, 2022. This was part of state action to update building codes to newer versions.

ASHRAE Learning Institute Instructor, Mack Wallace, will be teaching the course. As an added bonus, Mr Wallace will overview the more recent ASHRAE 90.1 codes (2016, 2019 and a preview of the 2022). This course should help you meet the code requirements and advise clients on the impact of selecting one of these codes for a building. Each 90.1 version is more energy efficient than the previous or older versions. Please Note: ASHRAE 90.1 is the only State adopted commercial building energy code enforced in WV.

Our lunch speaker will present "Looking into the Future". Paula Guffey, CMTA, will give an update on WV Owner Adoption of High Performance Design to include EUI impact, economic/cost impact, when and why do onsite renewables (solar) for zero energy, and the impact of utility rate changes on building operations.

Lead Sponsors for our event:

Co-Sponsors:


This HPBD event is for anyone involved with commercial buildings in WV. Design and operating engineers, owners, architects, code officials, contractors, manufacturers, and any others seeking an understanding of the WV Energy Code requirements. The WV HPBD offers professional and personal growth that you are seeking, so do not let it pass you by!


ASHRAE 90.1 Presenter: Mack Wallace, P.E., Member ASHRAE, LEED AP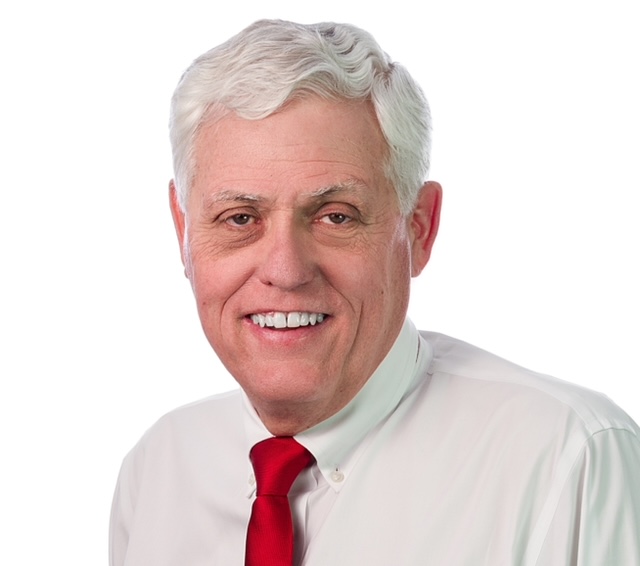 Mack Wallace, P.E., Member ASHRAE, LEED® AP, has been a mechanical contractor, consulting engineer, and a registered engineer in Texas for over 30 years. Mack is heavily involved on the front lines of the energy conservation industry, having served the past 23 years on the ASHRAE Standard 90.1 Committee. Mack was the engineer of record for many award-winning projects, including the Historic Preservation of the Texas State Capitol Building. Mack was director of design build services for TXU Energy and responsible for developing and guaranteeing the savings on many energy savings projects. He has trained thousands of engineers and architects world-wide on ASHRAE Standard 90.1, and he is the co-author of Significant Changes to International Energy Conservation Code and ANSI/ASHRAE/IES Standard 90.1. Mack presented ASHRAE 90.1-2010 at an earlier HPBD. He currently works at Jacobs as Director of the Federal Mechanical Practice and is Executive VP of WiseWatt LLP.
Morning Program – ASHAE 90.1-2013
Standard 90.1 has been a benchmark for commercial building energy codes in the United States and a key basis for codes and standards around the world for more than 35 years. This standard provides the minimum requirements for energy-efficient design of most buildings, except low-rise residential buildings. It offers, in detail, the minimum energy efficiency requirements for design and construction of new buildings and their systems, new portions of buildings and their systems, and new systems and equipment in existing buildings, as well as criteria for determining compliance with these requirements. It is an indispensable reference for engineers and other professionals involved in design of buildings and building systems.

Mr Wallace will cover the design, plan review, inspection, and analysis of projects. He will provide a clear understanding and correct use of the requirements identified by these basic code provisions, tables, and categorizations. Participants will be able to apply the code in clear-cut situations and build their understanding of the intent of the code when asked to make code compliance decision,
The 90.1-2013 edition was expanded from the 2010 version to include new features and more detailed requirements, as well as incorporating changes from more than one hundred addenda.
Here is what is new in the 2013 edition:
Revised, stricter opaque element and fenestration requirements at a reasonable level of cost-effectiveness
Improvements to daylighting controls, space-by-space lighting power density limits, and thresholds for toplighting
Revised equipment efficiencies for heat pumps, packaged terminal air conditioners (PTACs), single package vertical heat pumps and air conditioners (SPVHP and SPVAC), and evaporative condensers
New provisions for commercial refrigeration equipment and improved controls for heat rejection and boiler equipment
Improved requirements for expanded use of energy recovery, small-motor efficiencies, and fan power control and credits
Improved equipment efficiencies for chillers
Clarifications for the use of prescriptive provisions when performing building energy use modeling, and revisions to enhance capturing daylighting when performing modeling calculations
A new alternate compliance path to Section 6, "Heating, Ventilating, and Air-Conditioning," for computer room systems, developed with ASHRAE Technical Committee (TC) 9.9.
A new requirement for sub-metering of major energy load systems
Afternoon Program
Mr Wallace will overview the newer versions of the 90.1 code. Specifically, the 2016. 2019, and preview the 2022 version. Owners and government bodies may elect to require compliance with the newer codes so basic code knowledge is helpful. Mr. Wallace will cover the key changes and the impact on energy and first cost. In the last hour we will have a panel and open discussion on the impact and enforcement of the energy codes in WV. Karen LaSure and Garrett Weaver from the State Energy Office will join in this discussion. (Garrett Weaver is our WV ASHRAE 2022-23 Chapter President.)
ASHRAE 90.1 2016 edition comprises numerous energy-saving measures and incorporates changes from more than 125 addenda. It also includes the following:
Structural changes:
A new Reference Standard Reproduction Annex 1 is provided at the end of the document. Section 5.1.4 now cites ASHRAE Standard 169 as the source for climatic data, and Annex 1 contains extracts of tables and figures from that standard for the reader's convenience.
Two new climate zones (0A/B) have been added to all prescriptive requirements tables.
Many counties in the US have changed Climate Zones
Significant technical content changes:
Building Envelope
Envelope verification in support of reduced air infiltration and increased requirements for air leakage of overhead coiling doors.
Increased stringency requirements for metal building roofs and walls, fenestration, and opaque doors.
Improved clarity on defining exterior walls, building orientation, fault assumptions for the effective R-value of air spaces, and calculation procedures for insulating metal building walls.
Lighting
Modified requirements for exterior and interior lighting power densities to reflect new lighting levels in the IES Lighting Handbook.
Modified requirements for lighting control to add additional controls in some space types and options to others to allow easier application of advanced controls.
Mechanical
Large, electrically driven chilled-water plants are now required to be monitored for electric energy use and efficiency.
Changes to the requirements for VFDs on hydronic pumping systems
Dedicated outdoor air systems now include both efficiency and rating requirements for compliance.
Requirements are introduced for designs to include both use category and efficiency class.
Requirement that air-cooled DX cooling units with economizers have a monitoring system to determine that the air economizer is working properly.
Preceptive delta-T requirement for chilled water coils.
Energy Cost Budget (ECB) and Modeling
Appendix G now can be used as a path for compliance with the standard.
Changes to elevator, motor, and refrigeration baselines; changes to the baseline for existing building projects; and changes to specific opaque assemblies for the baseline envelope model. Modeling rule changes were made to heat pump auxiliary heat, economizer shutoff, lighting controls, humidification systems, cooling towers, and the simulation of preheat coils.
Note: LEED® 4.1 requires compliance with ASHRAE 90.1-2016.
The 2019 edition includes various modifications and clarifications to improve internal consistency and to standardize the structure and language of the document.
Significant changes to requirements include the following
Administration and Enforcement
New commissioning requirements in accordance with ASHRAE/IES Standard 202ucts for vertical fenestration
Building Envelope
Combined categories of "nonmetal framed" and "metal framed" products for vertical fenestration
Upgraded minimum criteria for SHGC and U-factor across all climate zones
Revised air leakage section to clarify compliance
Refined exceptions related to vestibules, added new option, and associated criteria for using air curtains
Lighting
Modified lighting power allowances for Space-by-Space Method and the Building Area Method
New simplified method for lighting for contractors and designers of renovated office buildings and retail buildings up to 25,000 ft2 (2300 m2).
Updated lighting control requirements for parking garages to account for the use of LEDs
Updated daylight responsive requirements, added definition for "continuous dimming" based on NEMA LSD-64-2014
Clarified side-lighting requirements and associated exceptions
Mechanical
New requirements to allow the option of using ASHRAE Standard 90.4 instead of ASHRAE Standard 90.1 in computer rooms that have an IT equipment load larger than 10 kW
Added pump definitions, requirements, and efficiency tables to the standard for the first time
New equipment efficiency requirement tables and changes to existing tables
Replaced fan efficiency grade (FEG) efficiency metric with fan energy index (FEI)
New requirements for reporting fan power for ceiling fans and updated requirements for fan motor selections to increase design options for load-matching variable-speed fan applications
New energy recovery requirements for high-rise residential building
New requirement for condenser heat recovery for acute care inpatient hospitals
Energy Cost Budget (ECB) Method (Section 11)
Numerous changes to ensure continuity
Set baseline for on-site electricity generation systems
Performance Rating Method (Appendix G)
Clarified Appendix G rules and corresponding baseline efficiency requirement when combining multiple thermal zones into a single thermal block
New explicit heating and cooling COPs without fan for baseline packaged cooling equipment
New rules for modeling impact of automatic receptacle controls
Set more specific baseline rules for infiltration modeling
Clarified how plant and coil sizing should be performed
Updated building performance factors
Both Compliance Paths
Professional Development Hours
ASHRAE is an approved Continuing Education provider for the American Institute of Architects (AIA). and IS a USGBC Education Partner. Continuing Education hours earned from ASHRAE courses may be applied toward renewal of state-licensed professionals and maintenance of LEED® professional credentials.
All attendees can earn (7) seven ASHRAE pdh toward WV state licensing requirements. Individuals are responsible for reporting credits to the WV licensing board.
Architects can earn six (6) AIA/CES Learning Units in Health, Safety & Welfare topics. ASHRAE will report these credits to AIA.
USGBC Members can earn six (6) AIA/CES Learning Units in Health, Safety & Welfare topics. ASHRAE will report these credits to USGBC.
Code Officials – The HPDB has been submitted for credit to the WV Building Inspectors Certification Program and is awaiting approval.
WV ASHRAE will provide certificates at the conclusion of event to verify attendance. Virtual attendees may need to answer a short quiz on content for the PDH.
Questions? Call WV ASHRAE HPBD Chair Terry Hollandsworth at 304.668.9042.
Registration Details:
General Attendees – $100
ASHRAE Member Discounted Rate – $70
Code Official – $50
Speaker, Press (Requires HPBD Chairman Approval) – $0

Please click the button below to register.
HPDB Event Location:
Saint John XXIII Pastoral Center, 100 Hodges Road, Charleston, WV 25314. Park in any of the church lots. Signs will direct you to the meeting room. http://johnxxiiipc.org/