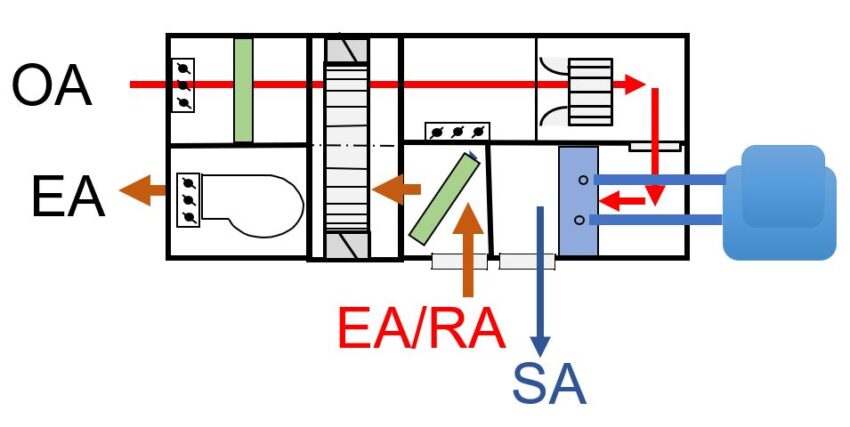 Join us for our 5th Annual Day of Learning and Trade Show! This year our focus is "Dedicated Outdoor Air Systems (DOAS) Basics and Core Technologies." We will also have presentations on Ethics and Retrocommissioning/On-Going commissioning. We anticipate more than 20 Local HVAC Suppliers/Reps will be on hand to talk with and discuss the latest in systems, equipment and technology.
Schedule
DATE: Wednesday, April 29, 2020
LOCATION: Days Inn, Flatwoods, WV

We have 4 training sessions scheduled this year. Three presentations are by ASHRAE Distinguished Lecturer, Patricia T. Graef, P.E., ASHRAE Fellow.
PDH Certificates will be issued for each session attended.
8:00 – 8:30: Registration and Vendor/Sponsor setup, Continental Breakfast setup in Vendor area
8:30 – 9:30: "Business Ethics for the HVAC Professional" presented by Patricia Graef, P.E.
9:30 – 10:00: Break – visit Sponsor booths
10:00 – 11:30: "DOAS Introduction and Basics" – presented by Patricia Graef, P.E.
11:30 – 12:30: Buffet Lunch; visit Sponsor booths
12:30 – 1:30: "The Logic of Dedicated Outside Air Systems and The Core Technologies That Make Them Effective" presented by Patricia Graef, P.E.
1:30 – 2:00: Break – visit Sponsor booths
2:00 – 3:00: "Retrocommissioning/On-going Commissioning" presented by Jennings L. Davis II, P.E.
3:00 – 4:00: Wrap up, visit Sponsor booths
Please visit the Speaker Bio's (coming soon) page to learn more about the speakers that have graciously volunteered their time to be a part of our Day of Learning.
Hotel Reservations
A block of rooms with 2 double beds have been reserved at the Days Inn for a discounted rate of $94.00/night for this event. This discounted rate expires on April 19, 2020, so make your reservations early! You must mention WV ASHRAE to get this rate when making your reservation. The Days Inn can be reached at (304)765-5055.
General Registration
Access to all training sessions and vendor/sponsor area, continental breakfast and buffet style lunch in Visions, the restaurant at Days Inn.
General Attendees – $59
Students – $20

---
Sponsor/Vendor Registration
Sponsor/Vendor Registration – $249 per booth.
Includes all General Attendee access and meals for one (1) representative, as well as one (1) booth space with table and electricity. A maximum of two (2) booths can be purchased. A General Attendee registration fee is to be paid for each additional attendee accompanying the Primary Sponsor/Vendor registrant. Please note, we do have limited vendor space that can accommodate between 25-30 vendor spaces, so submit your registration early!
Please note that the Sponsor/Vendor Registration form accessed from the button below includes the option to add Event Sponsorship. Your additional Sponsorship of our endeavors is greatly appreciated! Your Sponsorship donation goes toward our Chapter RP fund raising campaign and is submitted to ASHRAE as a tax deductible donation in the Company/donors name for recognition. If you wish to just submit an Event Sponsorship only, please use the button in that section.
---
Event Sponsorship
Sponsorship Levels
Your company name will be displayed on our Donor Boards at the Trade Show Entrance and on our website.
If you have any questions, please feel free to contact either Jennings Davis at c192web@ashrae.net or Ray Wohlfarth at ray@fireiceheat.com.