Join us for our 2023 Day of Learning (DOL)! This year our focus is on IAQ Technology and West Virginia resources to meet the growing need for Energy Efficiency and Decarbonization of Buildings.
This event is open to ALL! You do not need to be an ASHRAE or WV ASHRAE member to attend this event.
Seminar attendees will earn a PDH certificate from WV ASHRAE for each seminar attended.
DATE: Tuesday, April 25, 2023
This event is available as both in-person and virtual attendance
IN-PERSON LOCATION: Saint John XXIII Pastoral Center, 100 Hodges Road, Charleston, WV 25314

Please use the Registration Button below to designate in-person or virtual attendance so that we can get an accurate count of attendees and send out the virtual meeting invitation link.
Event Sponsors:
Silver Sponsors:
Bronze Sponsors:
Schedule:
7:30 – 8:15: In person arrival and setup – Virtual meeting sign-in will be open around 8:00
8:15 – 9:15: Seminar #1 – Mine Pool Geothermal: Opportunities in West Virginia – presented by
Dr. Andrew Nichols
9:15 – 9:30: Break – coffee and pastry provided
9:30 – 11:00: Seminar #2 – Understanding Current and Emerging Air Cleaning Technologies – presented by Ken Hughart – WV Department of Education and Art Hallstrom – WV ASHRAE
(This will be a workshop format with your participation encouraged)
11:00 – 11:30: Wrap up of the DOL
11:30 – 1:30: WV ASHRAE Planning Meeting
Presentation Descriptions:
Seminar #1 – Mine Pool Geothermal: Opportunities in West Virginia: This Seminar is a presentation by Marshall University faculty and staff members regarding steps toward development of mine pool geothermal resources in West Virginia. The objective is to help West Virginia capitalize on this resource and enable energy savings and possible future economic development in the State's mining regions. Mine pools are passive, low-temperature geothermal resources that are energy saving opportunities for businesses and institutions located near the pools..
Seminar #2 – Understanding Current and Emerging Air Cleaning Technologies: This seminar will be in the form of a workshop, and will explore some of the emerging technologies for use in the IAQ management of facilities in the era of COVID and beyond
About the Presenters:
Dr. Andrew Nichols, PhD
Dr. Nichols is a research professor in the Department of Civil Engineering at Marshall University. He has BS, MS, and PhD degrees in Civil Engineering and is a licensed Professional Engineer in the state of WV. He is currently an investigator on a project funded by the US Army Corp of Engineers to investigate subterranean voids and he is overseeing the construction of a $1.8M mine shaft as part of that project that will be used for conducting the research. He has served as a PI on 11 externally funded projects with a total funding amount of approximately $7M.
Arthur Hallstrom, P.E. ASHRAE Fellow
Mr. Hallstrom is a senior WV Chapter member working on IAQ Applications with ASHRAE and the EPA. Mr. Hallstrom is very involved with air filtration, air cleaning and the new conversion technologies. He is currently a member of ASHRAE's Technical Committees for Terminology, (TC 1.06), the new Reactive Active Air and Surface Treatment (TRG2.RAST) and the Side Duct Method of Test for particles, gases and biologicals. (SSPC185.5). TG2.RAST covers the PCO, Ion Energy and H2O2 product families. Mr. Hallstrom is a 50 year member of ASHRAE, a Past Society Director, Past College of Fellows President and retired from Trane Airside Applications in 2010. He received the West Virginia Distinguished Mountaineer Award from Governor Jim Justice in 2022.
Ken Hughart, CIEC
Mr. Hughart heads up the WV Department of Education Office of School Facilities Department that reviews new and existing school IAQ performance. He brings the owners perspective on IAQ to the DOL workshop. He is a Council-Certified Indoor Environmentalist Consultant (CIEC) from the American Council for Accredited Certification. His department uses a TSI 7575 IAQ meter to measures temperature, humidity, carbon dioxide, carbon monoxide and VOCs. He is also the incoming President of the WV Association of School Facility Administrators and an ASHRAE Member.
General Registration
Registration for this event is FREE. We do ask that you submit the registration form so that we have an accurate count of those attending in-person for coffee and pastry at the break, and registration is essential for those attending virtually so that we can send out the meeting invitation prior to the start.

Event Sponsorship
Tax Deductible Donation. 100% of your donation goes to ASHRAE RP to the program of your choice (select choice on the Sponsorship form). WV ASHRAE will cover the transaction fees.. Levels of Sponsorship are:
WV ASHRAE will include information about your company's products and services through our Newsletter and website. If you have a PDF file with this information, please upload the file through teh Sponsorship form (maximum file size is 10MB) or email the file to [email protected].
2023 DOL Event Location:
Saint John XXIII Pastoral Center, 100 Hodges Road, Charleston, WV 25314. Park in any of the church lots. Signs will direct you to the meeting room. http://johnxxiiipc.org/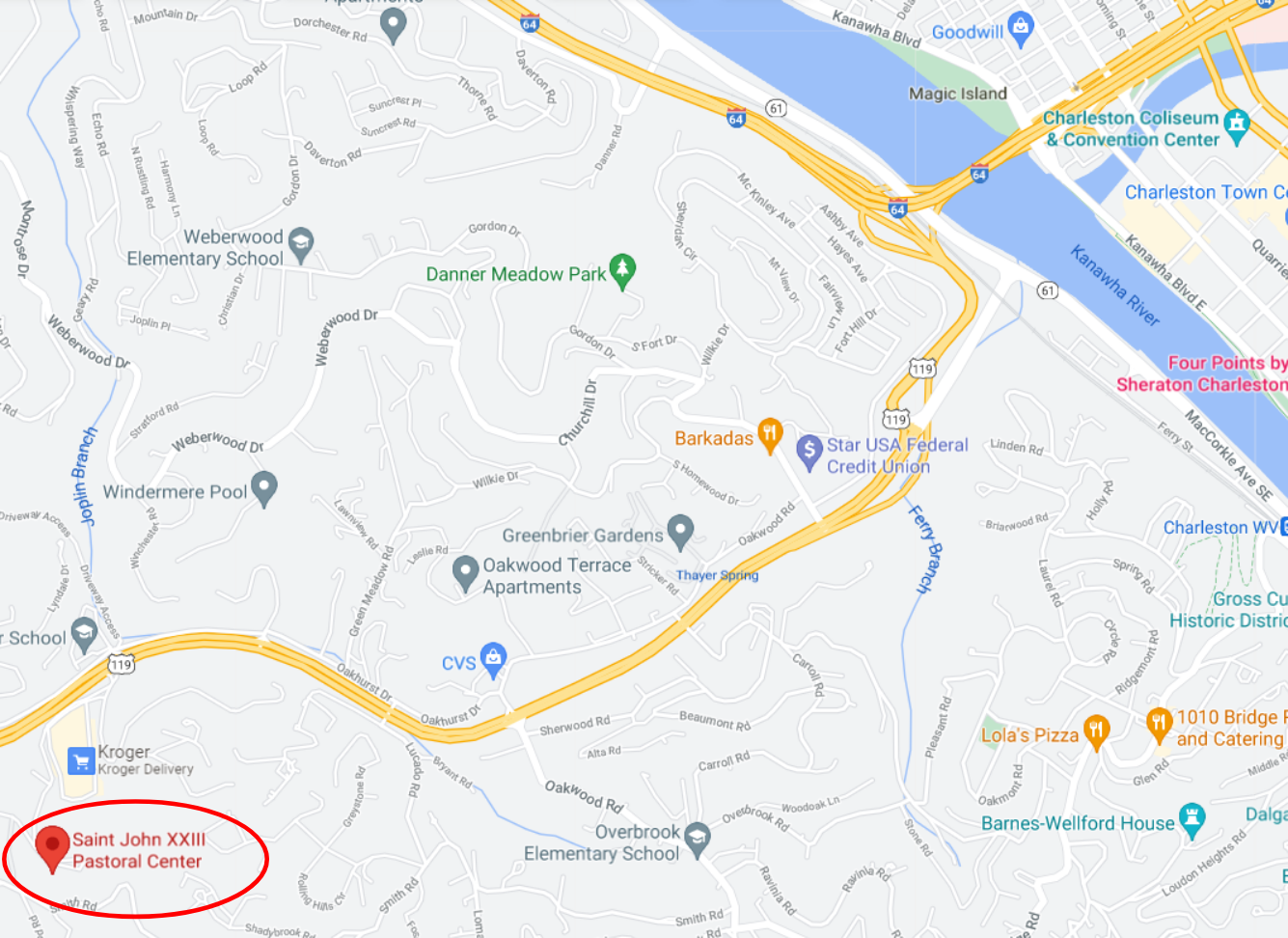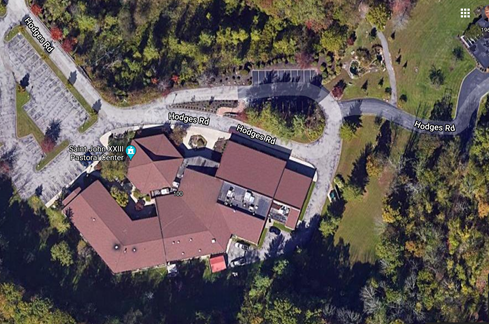 If you have any questions, please feel free to contact either Jennings Davis at [email protected] or Ray Wohlfarth at [email protected].