---

| | |
| --- | --- |
| | Fall Tour Clendenin Elementary School |
Join us for a tour of a new school under construction. Our hosts are John Pruett and James Lowry from ZMM.
John A. Pruett, PE, LEED AP is a Senior Mechanical Engineer with ZMM Architects and Engineers. John has served many years as the WV ASHRAE Chapter Treasurer.
James Lowry went thru the Chapter Chairs and served as Chapter President 2019-2020. We thank them and Adam Krason, AIA, NCARB, LEED-AP for the opportunity to see a recent ZMM's project. 
Project Facts:
The HVAC system for the new Clendenin Elementary school consists of water-cooled variable refrigerant systems (VRS). The water loop for the VRS condensing units is a geothermal wellfield consisting of fifty (50) 400-foot wells piped in five 10-well circuits. Ventilation air is provided to the building by three dx cooled / natural gas heated DOAS units. Each DOAS unit has an enthalpy wheel. VAV boxes are used on the DOAS units to vary ventilation air to individual spaces based on carbon dioxide levels.
Energy monitoring is also provided for the building. Water, natural gas and electric are all metered and reported to the building controls. Natural gas is metered based on end use: domestic water, HVAC and kitchen equipment. Electric is also metered based on end use: HVAC, lighting and plug loads.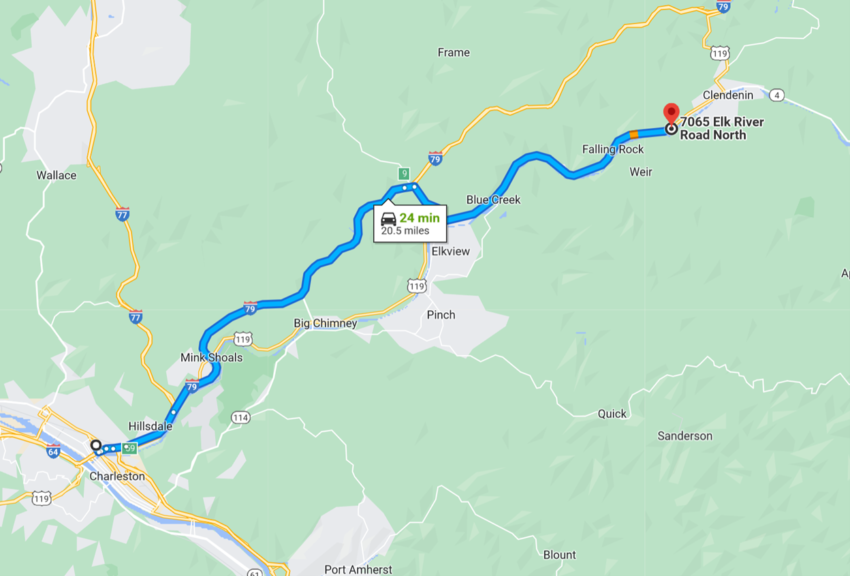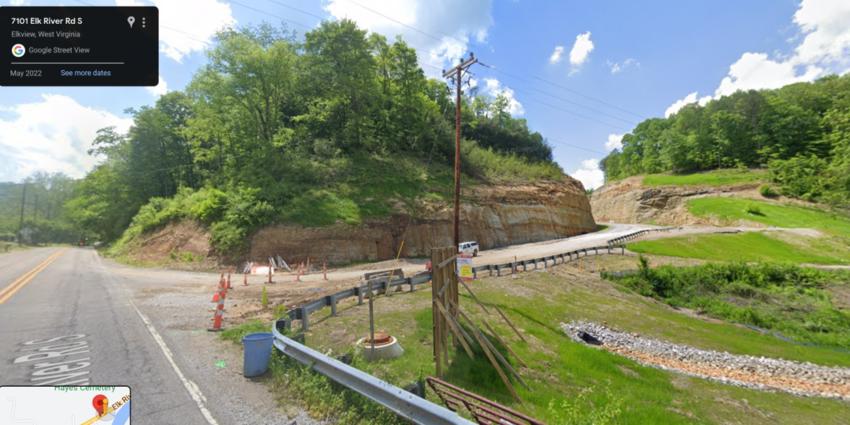 Directions
Take Interstate 79 to Clendenin exit 19. Turn onto Spencer Road toward Rt 119.Turn right onto Rt 119. Lastly turn right onto school access road directly across from the "Kingdom Hall of Jehovah's witnesses"
7065 Elk River Road North, Clendenin (Elkview) WV  25045
School is about 24 minutes and 20 miles north-east of Charleston.
---
ASHRAE News
Register Now for the 2024 ASHRAE Winter Conference in Chicago Registration is now open for the 2024 ASHRAE Winter Conference, to be held January 20-24, 2024, in Chicago. The conference will provide attendees with the opportunity to learn about the latest technology in the built environment and network with other professionals in the industry. In addition to the conference, registration also includes entry to the co-sponsored AHR Expo, which will be held January 22-24, 2024, at McCormick Place. The AHR Expo is the world's largest HVAC&R marketplace, featuring over 2,000 exhibitors and attracting more than 60,000 attendees from around the world. Read more
Future Chapter 2023-2024 Events
| Event | Date | Time | Location | Program |
| --- | --- | --- | --- | --- |
| | ) | : | | |
| | | | | |
| Presentation/Site visit | November: 11/16 (Thursday) | 12:00-1:00pm In Person | | Site visit at Clendennin Elementary School – ZMM (Terry) |
| Christmas Party | December 12/08 (Friday | 5-8pm In person | Christmas Party – Recovery Sports Bar | |
| Chapter Meeting & Presentation | January: 01/17 (Wed) | 11:30-1:00pm Hybrid | | AEP and/or Mountaineer Gas – Presentation |
| Chapter Meeting & Presentation | February: 02/15 (Thursday) | 1:30-1:00pm Hybrid | | Mason & Barry – TBD |
| Chapter Meeting & Presentation | March: 03/24-25 | All day | Charleston Civic Center | |
| Chapter Meeting & Presentation | April: 04/09 (Tuesday) | 11:30-1:00pm Hybrid | | |
| Day of Learning & Product Show | May: 05/06 (Monday) | 8:00am-5:00pm | Flatwoods, WV | ASHRAE 170 (Hospital) and 62.1 Latest Changes/ALI – |
| Region VII CRC 2024 | July: 07/25-27 | | Memphis, TN | |
WV ASHRAE Chapter Mission
Provide technical. leadership and education support to the WV Building Owners and Design + Construction + Support Community. Local focus areas: green buildings, energy efficient buildings, Indoor air quality, water management, energy codes, refrigeration, HVAC, energy recovery, zero energy use – primarily in nonresidential buildings. ASHRAE supports the Indoor Built Environment with Standards, Research and Training.
WV ASHRAE – ASHRAE Premier Chapter
WV is one of just 7 Chapters Worldwide with Premier Status. We invite you to attend our meetings and events, further your education and career and get networking support. Our Young Engineers Activities (YEA) are for ASHRAE members under 35. The WVU and Marshall WV ASHRAE Student Branches have many building science related students. WV student branch members get free ASHRAE student memberships from the chapter.
---
This web site is maintained by the West Virginia Chapter of ASHRAE. It does not present official positions of the Society nor reflect Society policy. ASHRAE chapters may not act for the Society and the information presented here has not had Society review. To learn more about ASHRAE activities on an international level, contact/visit the ASHRAE home page at www.ashrae.org.
Webmaster: Jennings Davis, [email protected]
Last Updated: August 20, 2023