Upcoming Dates:
March 25, 2020: WV EXPO – we will have 3 or 4 seminars scheduled for this event, including 3 presentations by Chuck Gulledge – ASHRAE Society President-Elect and Distinguished Lecturer
April 29, 2019: WVAHSRAE's Annual Day of Learning/Trade Show – Flatwoods, WV – Subject topic – Dedicated Outdoor Air Systems (DOAS) – more details to come
September 2020: WV High Performance Building Day (HPBD) – Focus – Building Resilience

---
JOIN WVASHRAE at the Annual WV EXPO
WELCOME next year's ASHRAE SOCIETY PRESIDENT
Charles "Chuck" E. Gulledge, III
Wednesday, March 25, 2020
for a Chapter Meeting and 3 FREE Educational Seminars
Seminar attendees will earn 1.0 PDH certificate from WV ASHRAE for each seminar attended. Also, all three seminars are AIA and GBCI approved for 1.0 CE/LU.

Meeting Schedule:
8:30AM-10AM – Chapter and BOG Meeting – Regional Officers in attendance and install 2020-2021 Leaders
10AM-11AM – Design-Build-Operate-Maintain: What Could Possibly Go Wrong? – Chuck Gulledge, III
11AM-12PM – Green Industrial HVAC Design – Chuck Gulledge, III
2PM-3PM – Integrated Building Design – Chuck Gulledge, III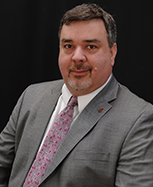 Charles E. Gulledge, III, PE, HBDP, LEED AP is the 2019-2020 ASHRAE President-Elect, serving on the Executive Committee and the Board of Directors. He is a former ASHRAE Vice President, Treasurer and Director-at-Large. Gulledge has served as past Chair of the Development Committee, ASHRAE 2011 Energy Modeling Conference, Chapter Technology Transfer Committee, and Technical Committee 7.1: Integrated Building Design. He has served as member of the Handbook Committee, CTTC-RVC for Region IV, President of the North Piedmont Chapter, and as the ASHRAE Liaison to the Construction Specifications Institute (CSI). Gulledge has received the Exceptional Service Award, Distinguished Service Award, Regional Award of Merit, Chapter Service Award, and the Dan Mills Technical Award.

In his role as the liaison to CSI, Mr. Gulledge was intimately involved in the overhaul of the MasterFormat 2004 (MF04) specification organization structure. He was a MasterFormat Accredited Instructor for CSI. Mr. Gulledge has presented multiple presentations on the Integrated Design Topic as an ASHRAE Distinguished Lecturer and an ASHRAE Learning Institute (ALI) Instructor. He has provided outsourced ALI instruction to organizations such as the New York City Transit Authority and NAVFAC.

Additionally, he participated as a speaker for the ASHRAE Satellite Broadcast on Integrated Building Design. Mr. Gulledge is a Senior Mechanical Engineer with the design/build firm of Environmental Air Systems, LLC in High Point, NC. He has over 34 years of experience in the HVAC industry. A licensed professional engineer in the states of North Carolina, Georgia, Kentucky, South Carolina, Virginia, and Alabama; he received his B.S. in Mechanical Engineering from North Carolina State University.
Seminar Descriptions:
Design-Build-Operate-Maintain: What could possibly go wrong?
Built solutions rely on numerous participants to plan, design, construct, operate, and maintain. This program takes a whimsical look at real world traps that can/do occur and offers a lessons learned perspective on how to mitigate/avoid recurrence.
| | | |
| --- | --- | --- |
| Green Industrial HVAC Design | | Industrial facilities present significant facility services design challenges. Resource consumption, usage, and discharge are significant. Project fundamentals are driven by process need and speed, not form response. This program identifies how green and sustainable themes can be incorporated into industrial design, construction, and operation. |
| | | |
| --- | --- | --- |
| Integrated Building Design | | The quest of successfully providing a truly integrated building design (IBD) continues to challenge our industry and the built world. This program looks at these challenges, identifies barriers to success, and explores solutions to promote and achieve holistic IBD. |
---
Chapter Mission
Provide technical. leadership and education support to the WV Building Owners and Design + Construction + Support Community. Local focus areas: green buildings, energy efficient buildings, Indoor air quality, water management, energy codes, refrigeration, HVAC, energy recovery, zero energy use – primarily in nonresidential buildings. ASHRAE supports the Indoor Built Environment with Standards, Research and Training.
WV ASHRAE is a Premier Chapter:
WV ASHRAE is a Premier Chapter of ASHRAE, an International Society. Last checked there are 8 Premier Chapters out of 155 chapters in the world. We invite you to explore our website, attend our meetings and events, further your education and career with ASHRAE products, standards, guidelines and networking support. Our Young Engineers Activities are for ASHRAE members under 35 and our Student Branches at WVU and Marshall are for building science related students at those schools.
This web site is maintained by the West Virginia Chapter of ASHRAE. It does not present official positions of the Society nor reflect Society policy. ASHRAE chapters may not act for the Society and the information presented here has not had Society review. To learn more about ASHRAE activities on an international level, contact/visit the ASHRAE home page at www.ashrae.org.
Find an ASHRAE Certified Professional Here.
Find about ASHRAE Learning Institute Here.
Webmaster: Jennings Davis, c192web@ashrae.net
Last Updated: December 18, 2019